Each of our Yamaha WaveRunners (personal watercraft) offer an exciting and "up-close" experience on the water, combining the thrill of motorcycling with waterskiing! These quick and nimble vehicles have increasingly become one of America's most popular watercraft. Try one and find out why! All tours are given by an experienced local guide. Drivers must be at least 16 years old. (All waverunner tours and rentals are guided.)
Safari Adventure Tours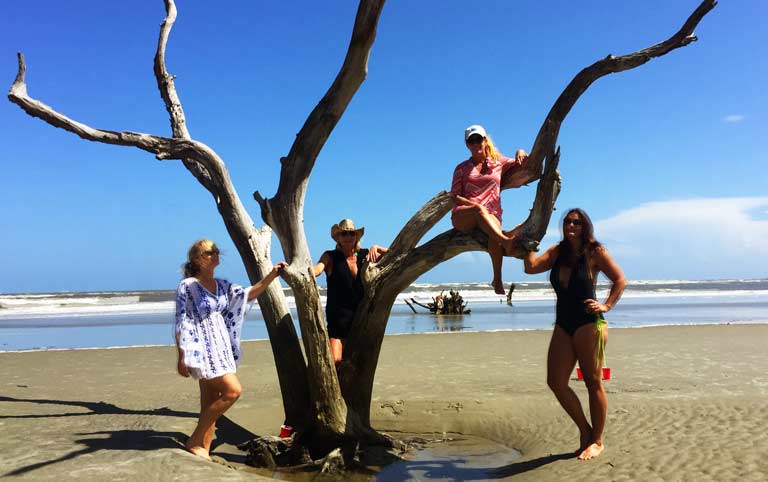 Why not explore the Charleston harbor and SC lowcountry on a WaveRunner with a guided tour of the barrier islands? Our waverunner "Safari Adventure Tours" are a fun family oriented activty perfect for almost all ages and interests.

Each high speed Safari Adventure Tour is one and one half hours long (30 miles) and includes a stop on Capers Island (one of the largest uninhabited island on the eastern sea coast). This island has incredible shelling and wildlife so anyone looking for an ecotour of the area. It's figuratively "out of this world," and if you're lucky you might just see some dolphins.


Waverunner Adventure Safari Rates
1.5 Hour Total Safari Duration
Terms & Restrictions:
Must Arrive 20 Minutes Before Departure
Must Be 16 To Drive
Must Be 18 To Drive With Passenger
No Passengers Under 7
Reservations Required
Waverunner Rentals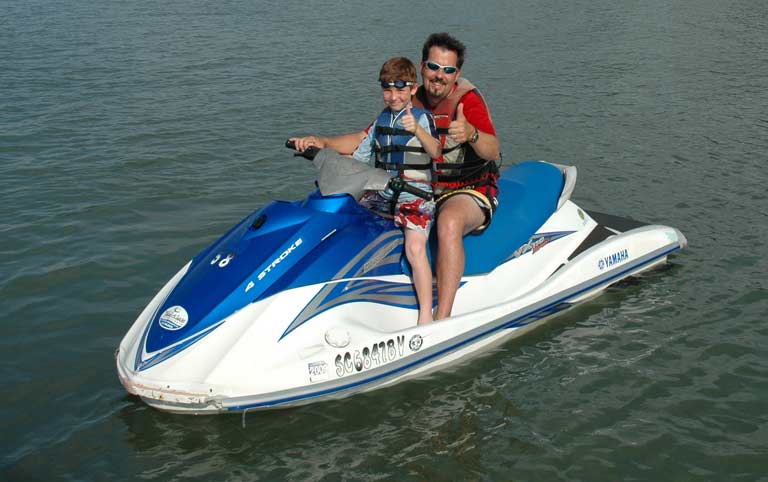 Each WaveRunner can accommodate up to 3 riders and is available for one-hour rentals. A three mile riding area is provided for your enjoyment and safety. Your rental fee includes the use of a lightweight life jacket (we insist!) and you may want to bring sunglasses and sunscreen. Our waverunners can accomodate one to three riders at a time.

Some items may be available in the Marine Store at the Isle of Palms Marina. Rentals require a valid driver's license and credit card imprint or cash deposit. For safety and insurance reasons riders under the age of 7 can not participate.


Waverunner Hourly Rental Rates
Rental Rates Per 1 Hour
Terms & Restrictions:
Must Arrive 20 Minutes Before Departure
Must Be 16 To Drive
Must Be 18 To Drive With Passenger
No Passengers Under 7
Reservations Required
*No charge for riders under the age of 10 * all prices subject to fuel surcharge